It feels like Corona turned everyone and their aunt into professional chefs? As a lover of all food, I stan it. But If you're like me and your stretchy pants have become your regular pants, you'll love these healthier takes on your favorite treats! 
1. Reeses Nice-Cream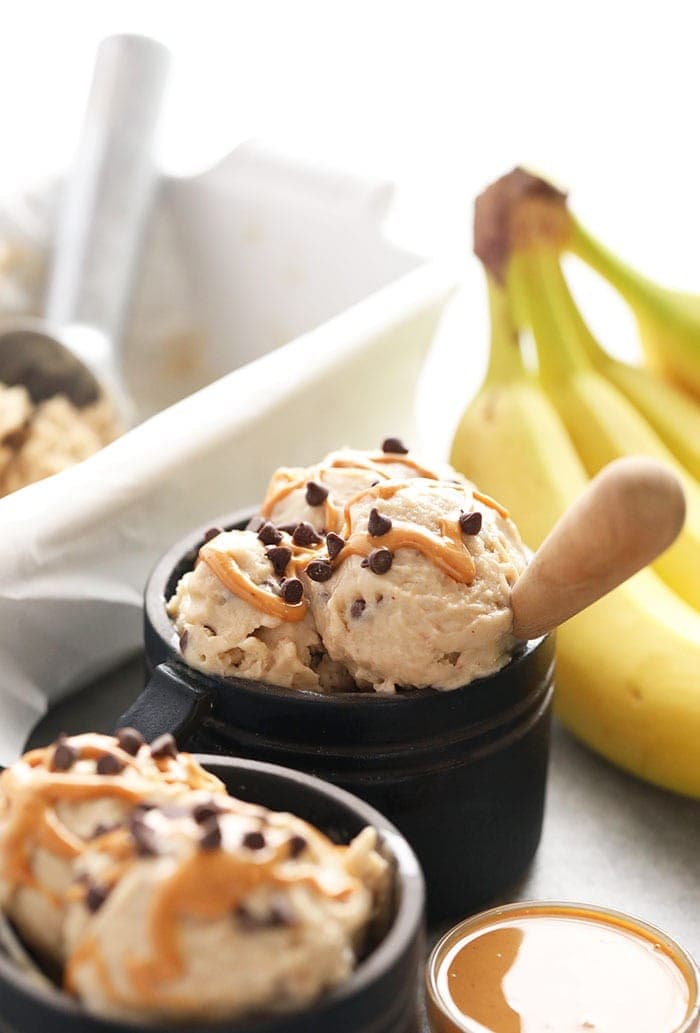 This tastes so good as a sweet treat or you can add ½ a scoop of vanilla protein powder, with your favorite toppings for a smoothie bowl breakfast.
Recipe 1: https://fitfoodiefinds.com/peanut-butter-chocolate-chip-banana-soft-serve/
Recipe 2: https://tasty.co/recipe/chocolate-peanut-butter-banana-ice-cream
2.Healthy Banana Bread
A healthier take on the classic banana bread! I also add dark chocolate chips because I am a chocolate addict.
https://kristineskitchenblog.com/healthy-banana-bread-recipe/
3. Frozen Grapes
 No recipe needed, just put your favorite grapes in a ziplock bag in the freezer and you have a delicious treat that tastes like candy!
 4. Savory Roasted Chickpeas
I love chickpeas, they're high in protein and taste sooo good roasted. If you don't like spicy foods, garlic salt works great!
https://realfoodrealdeals.com/savory-roasted-chickpeas/
5. Whatever you want to eat
Your body is bleeding, you're going to be just fine if you eat Cheetos or chocolate or just five random pieces of plain bread in a row (ask me how I know.) Listen to your body and let yourself relax on yourself. We like fries. Here are some garlic fries.
Have fun snacking and binge-watching friends!
Written by Kalei K