Period cramp relief THAT WORKS
.
The Crampion is a Heated, Thin, portable Band For Period Cramp Pain Relief
.
Your Monthly Lifesaver No One Will Notice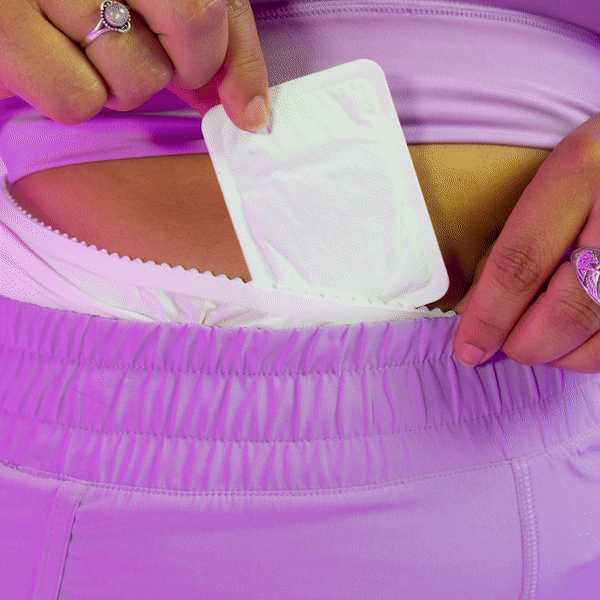 The world's thinnest heated band to alleviate your period cramp pain

.
Our super thin warmers and thin band are worn almost invisibly under any outfit.
Whether in yoga pants, a business suit, or your prom dress you'll have all day heat and all day relief.
Because your life shouldn't stop when your period starts. Period.

alleviate your period Cramp Pain

.

But they don't have to!
So many existing cramp solutions still force us to be stationary and are bulky
.
We knew we could make a solution that
actually
worked for us
.
Our reusable heated band helps alleviate pain from cramps, where ever you get them. Thin, breathable fabric means you can wear it under any outfit making it as active as you are
.




Let Customers Speak For Us
The Easiest Way to Fight Period Pain

.

Choose your size to complete your Starter Pack and choose your subscription.

activate your subscription
Each month we will send you new warmers. Warmers are always free shipping, and sent out at the beginning of the month.

Skip, pause, or cancel anytime--no strings attached.

The Crampion runs slightly large, if you're not sure (or are in between sizes!) we recommend you sizing down

.

Each Crampion band has three rows of clasps which can help you make it bigger or smaller as needed

.

60-day money back guarantee
The Crampion has improved the lives of so many women, and we know it will change yours.
period pain relief starts here

.