Regular price
Sale price
$12.95 USD
Unit price
per
Sale
Sold out
*NOTE: THIS IS ONLY FOR THE HEAT POUCHES REFILLS AND DOES NOT INCLUDE THE BAND*
If you're purchasing for the first time, get The Starter Pack with The Band here. 
First month 20% off when you subscribe (use code SUBSCRIBE at checkout) + FREE SHIPPING
Hot Stuff by The Girls are small and thin heat pouches that are inserted into the pockets of the band to provide heat that helps to alleviate your cramps. 
Share
Features

Band is made of Nylon-Spandex Blend and features 6 pockets for period cramp pain and back pain.

Includes adjustable clasp for easy wear and removal.

HOT STUFF WARMERS:

9 heat pouches are included in a purchase for the regular size and 6 heat pouches are included for the mini size

4 mm thick

Lasts 8-10 hours (sometimes even longer!)

Adhesive on one side

Disposable (made with natural ingredients that are environmentally safe!)
How To Use

When you're ready to use the Hot Stuff, simply open the package and place individual heat packs inside pockets of The Band. NOTE: Packs are oxygen-activated so opening the package will activate all warmers.
Subscription

Subscription can be cancelled at any time! (+ FREE SHIPPING every month when you subscribe!)

The heat pouches will be delivered to your doorstep at the beginning of each month.
Free Shipping

All of our products have free shipping and are shipped out within a 2 day window. Faster shipping options available
Returns/ Exchanges

We make returns easy! You can return anything within 90 days for a full refund or exchange easily for a new size.
View full details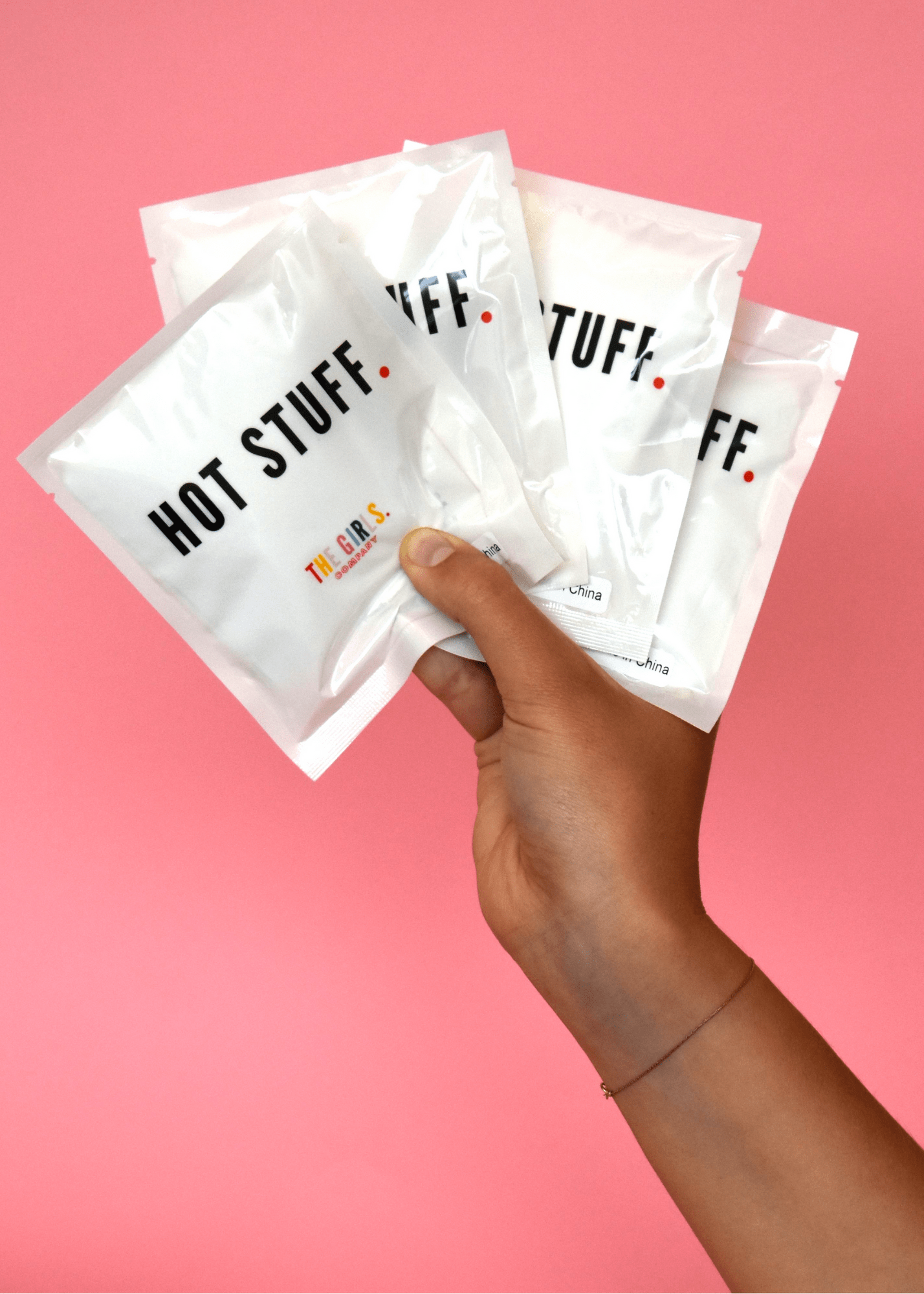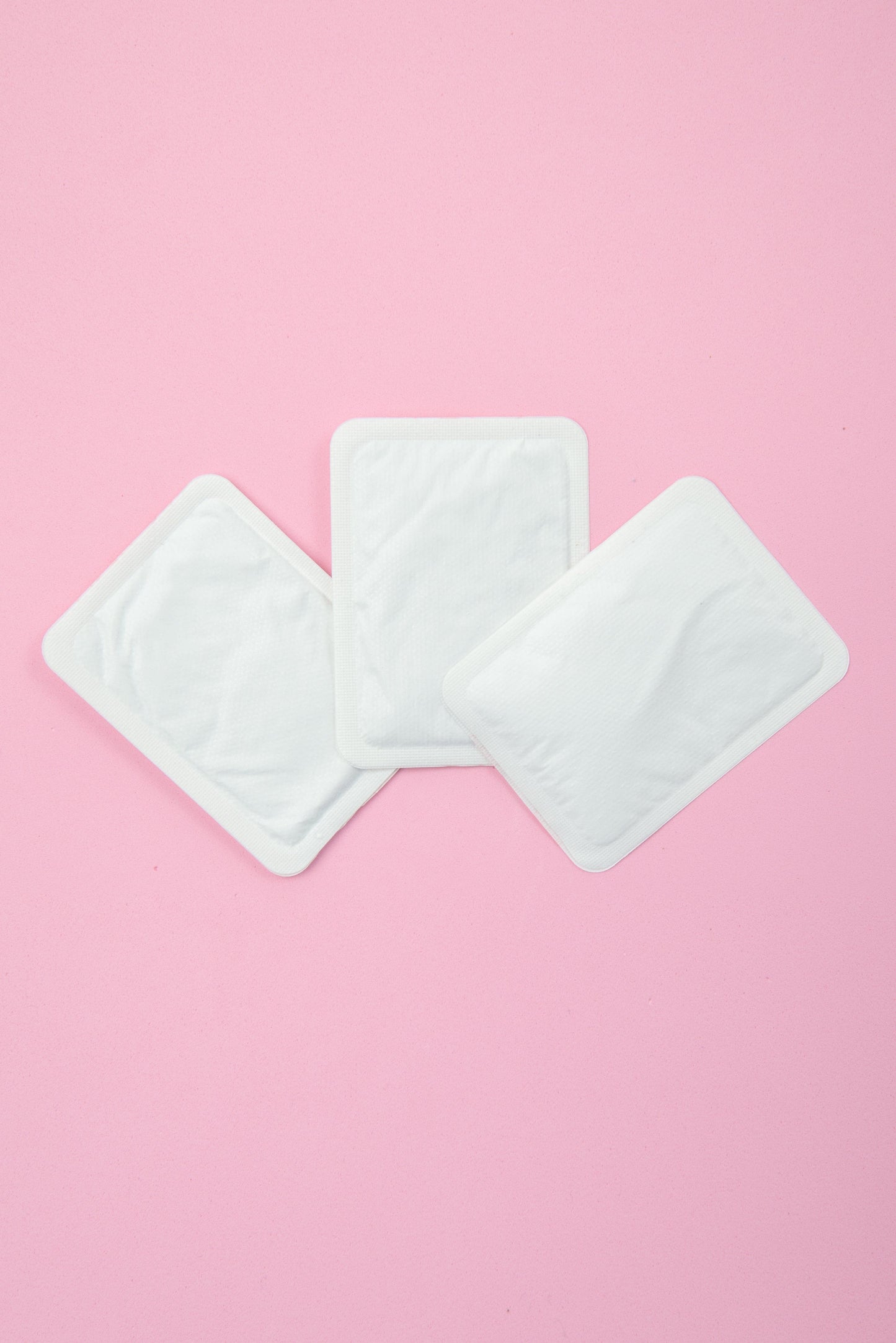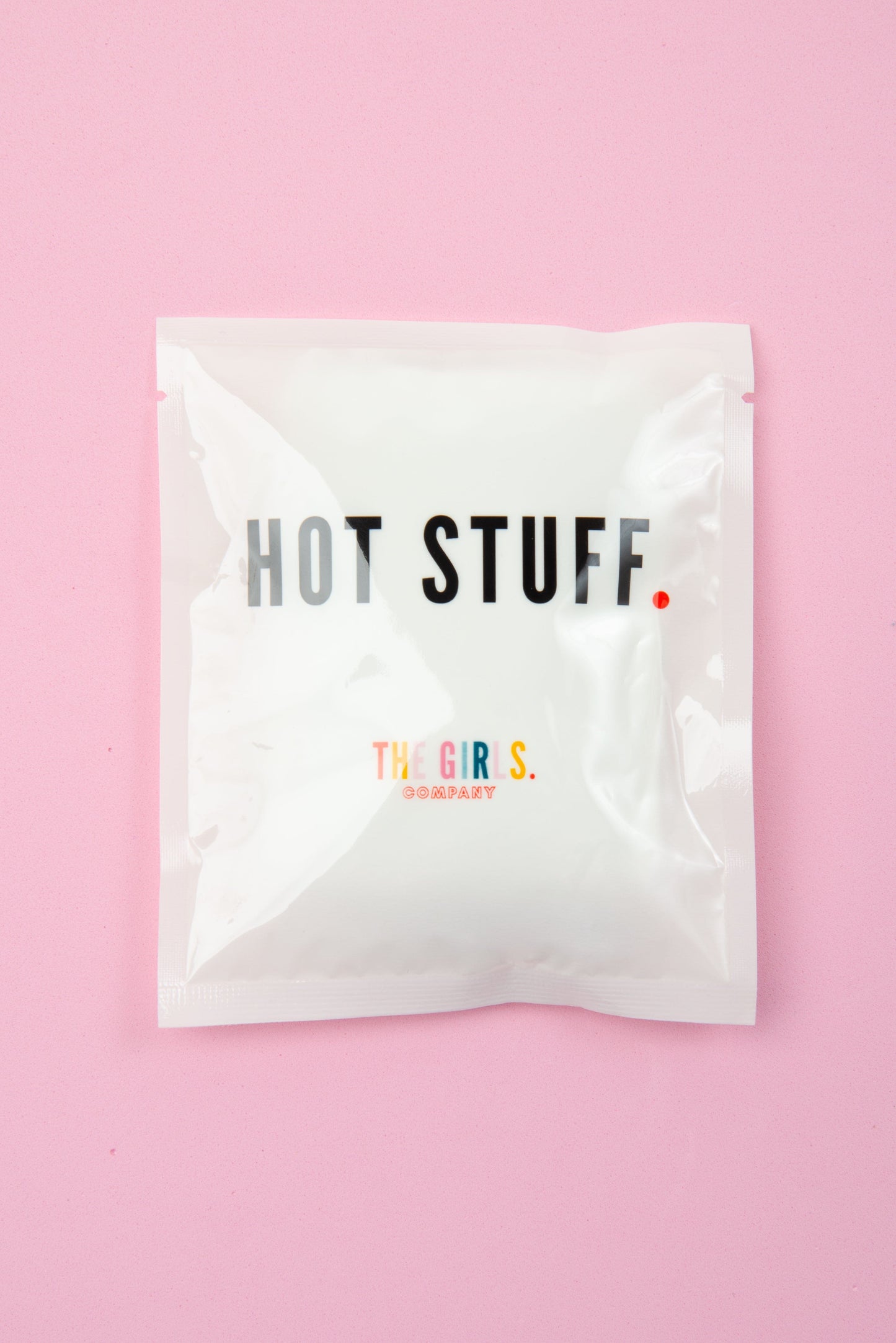 Back again after realizing how long I have been missing these products!
I just realized how much I miss using this product and how much I need it in my life again. My extremely convenient subscription had ended a while back when I didn't update the card on file and I never remembered to log back in. These were a lifesaver especially back when I had to work in an office every day, not being able to use a heating pad. The hot warmers along with the band are so comfy, not bulky, easy to wear under clothing.
On time
The girls have done it again. Always glad when I see them arrive as I know that time will be a pleasant one
LOVED THEM
I struggle with severe periods and bad cramps, so these are a lifesaver!
I have cramps that have caused me to miss school and work, this product makes me able to go to work and get things done.
I LOVE this product, but...
I have ordered several times and my belt is a period LIFE SAVER!!! But on this most recent order, one whole pack of warmers was a dud. It seemed as tho they had already been warmed, so I couldn't use them. A little annoying considering I paid for 6 sets and could only use 5. Other than that I am so happy with the product and recommend to all my lady friends!